---
View current page
...more recent posts
---
In these bleak midwinter moments...a seasonal greeting from
greygoo
.
---
Two current installations in Toronto by
Warren Quigley
:
"Love Motel"
at
Fly Gallery
, 1172 Queen St. W., Toronto until Jan. 08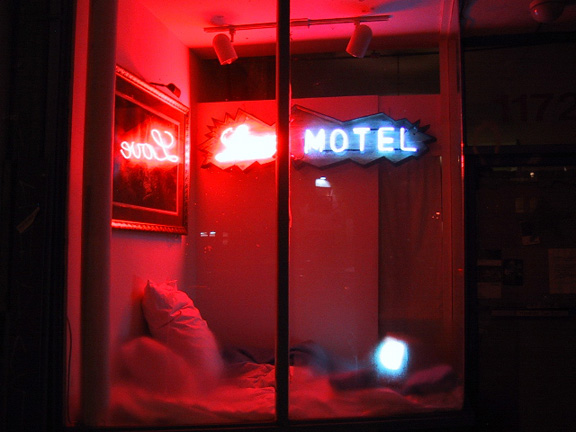 "Moveable Garden"
at
Harbourfront
, Toronto until end of Feb. 08
(on lawn (snowfield) west of York Quay Centre)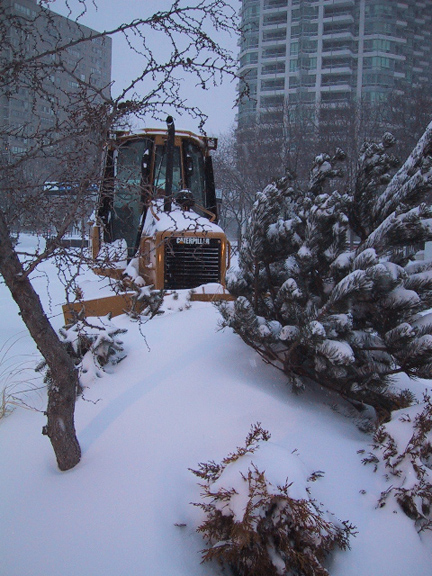 ---
Eric Glavin
's Top Ten List
#1
Mike Kelley
Petting Zoo installation at Skulptur Projekte Münster: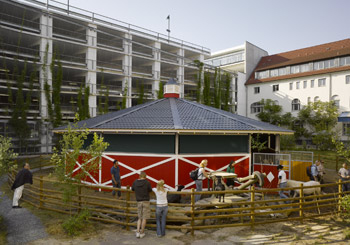 #2
Geoffrey Farmer
The Puppet Kit (Personality Workshop) at Le Biennale de Montréal: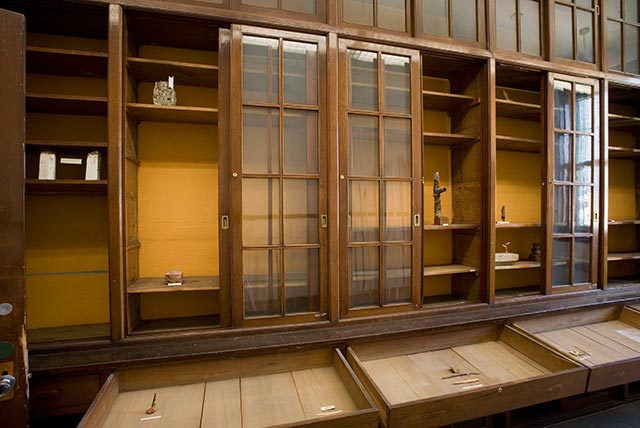 #3
Snap Judgements
at The National Gallery, Ottawa.
#4
Fiona Banner: The Bastard Word
at The Power Plant, Toronto: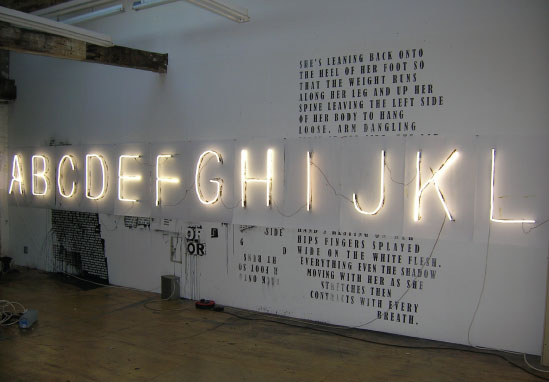 #5
Carlo Cesta International House of Sunshine
at Diaz: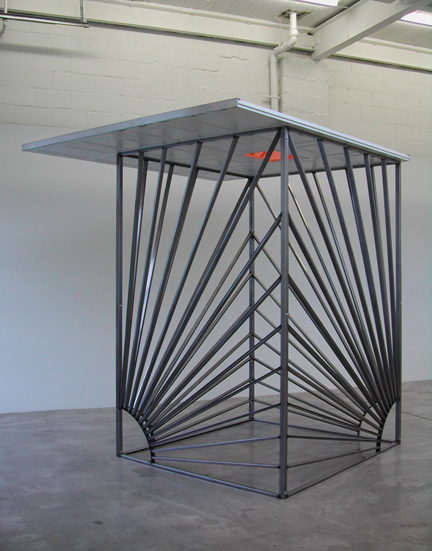 #6
Jon Sasaki : Wishing For Three More Wishes
at Gallery TPW. Toronto: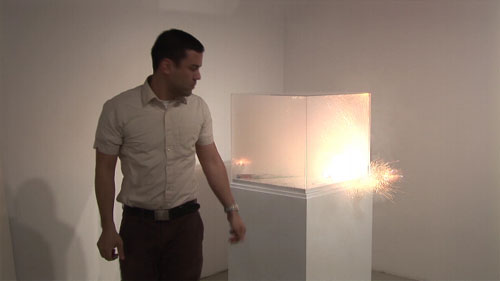 #7
Hito Steyerl
's film
Lovely Andrea
at Documenta, Kassel: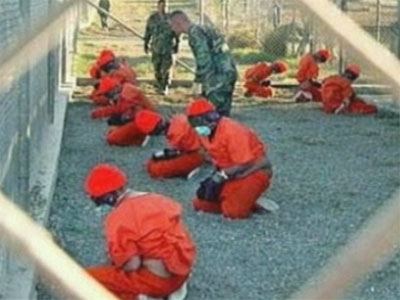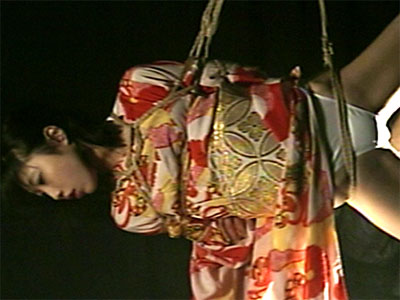 #8
Nestor Krüger
at Goodwater, Toronto: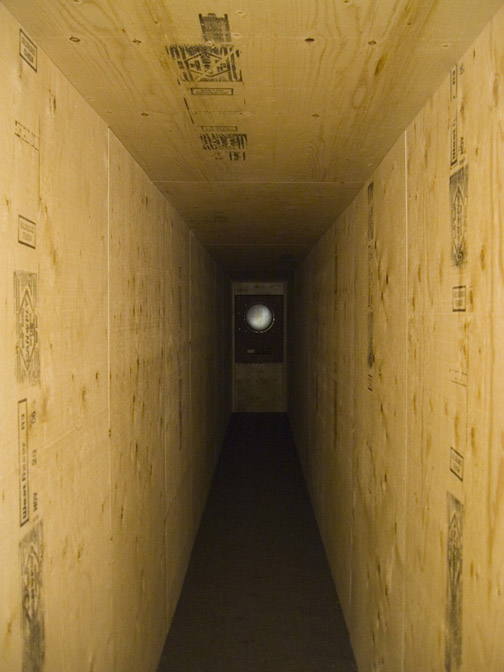 #9
Film Fort
at Art Gallery of Mississauga.
#10
BGL
at Diaz: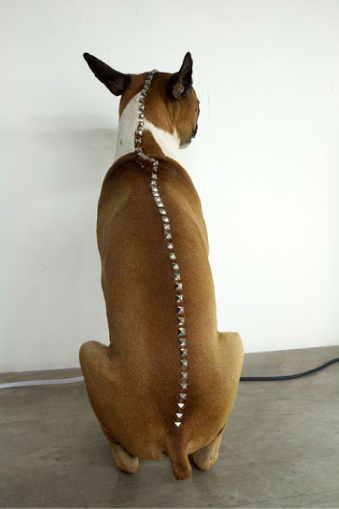 ---
Joester's Top Ten "Research" Hits
Mr. Nobody, you have totally inspired me! I've had a copy of the camper guy rant for years on my "found footage" DVD, and it's always a show stopper. That tape also has a great spring break video with the phrase "you are the worst fucking shitter-bonger in the history of fucking shitter-bongers". I too have been time wasting on you tube but I am going to use it in my art so I get to call it "research". So here's what I have learned doing "research".
10.
suburban white kid moowalking around the kitchen
http://www.youtube.com/watch?v=oucafFKaJmk
9.
"You won't fall over!"
http://www.youtube.com/watch?v=BD-y8F1Fa7g
8.
Blurry and beautiful moonwalker
http://www.youtube.com/watch?v=kAV101jlVzM
7.
just asking for it
http://www.youtube.com/watch?v=LZSvHKU7ytc
6.
Soccer fan moonwalk victory dance
with long dark section at the end so the song finishes.
http://www.youtube.com/watch?v=rNqg3FdLY6A
5. Contains the phrase
"doin' sweet tricks on a Segway"
http://www.youtube.com/watch?v=GCaMRX7CKPk
4.
Number one Segway accident video
. I suggest downloading it (figure it out yourself) and looping it endlessly.
http://www.youtube.com/watch?v=RBO43zwgj-g
3.
Best how to moonwalk video ever.
No question. You will actually learn how to moonwalk.
http://www.youtube.com/watch?v=cf6GKZmtf0o
2.
Great time wasting flash game
http://www.handdrawngames.com/DesktopTD/game.asp
1.
THE CAKE IS A LIE
, and the Weighted Companion Cube.
---
Top Ten Two From Art Fag
darling, we couldn't make it much past 2, let alone 10, but if you're willing to disregard our disregard, here are our choices for the best exhibitions of the past year (curiously enough, neither were reviewed by us in our regular little endeavour):
-
Shary Boyle and Doug Paisley at the Pleasure Dome
: perhaps grafting plaintive pop songs on to her projections is cheating slightly, but nevertheless, the closest we've come (in Toronto) to weeping at an art event.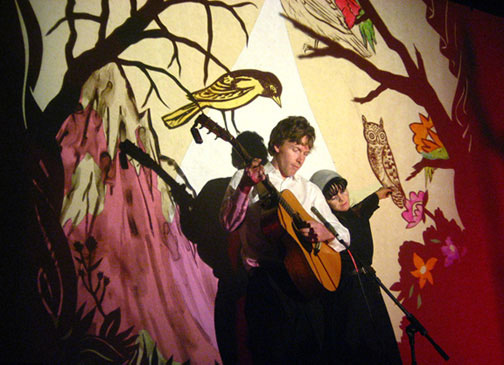 -
Auto Emotion at the Power Plant
: brilliant display of curatorial skill; thorough, ambitious, and funny (unfortunately rare in art shows, let alone video art shows). For all the reaming we gave them for their Toronto show, we must give credit where (and when) credit is due.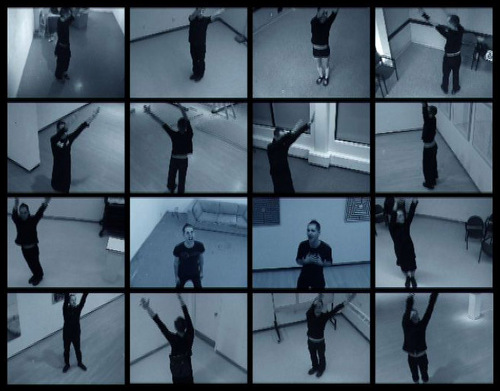 ---
mr. nobody
's Top Ten List:
BUT FIRST THINGS FIRST!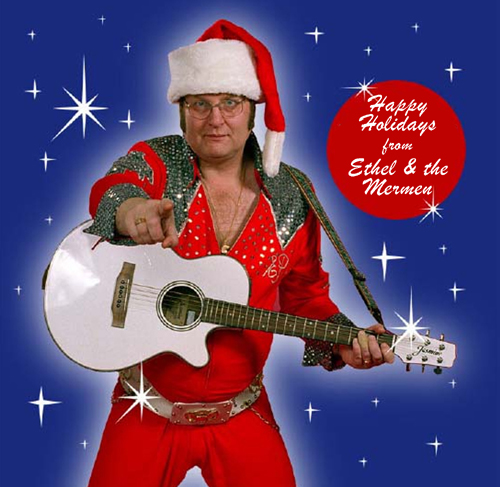 Ethel & the Mermen
are playing at the
Smiling Buddha
, 961 College Street (just west of Dovercourt), this Wed. Dec. 19. Show starts at 9:30, after their set, the
Dubterraneans
, with our brilliant friend
Carlo Cesta
and 45 of his brilliant friends, will play a set.
Back to
mnobody
:
Seems like I spent the past year hangin' out in my basement playing music and watching youtube. Of course I could include a lot of the fly gallery shows in my top ten but that would be a little lazy of me. The fact is I was a real slacker about getting out to see some art this year so I'll entertain you with my top ten you tube picks.
#10 The Legendary Stardust Cowboy,
Paralyzed
The inspiration for Bowie's Ziggy Stardust character, this guy is just plain nuts. I love his stage energy, gives me hope as a wanna-be rock star. Best bugle solo and I have to admit I have stolen his line, 'I have suffered for my music, now it's your turn'.
#9.
Gas Producing TV Evangelists
(A Farting Preacher Potpourri)
Just when I think the passing of time has bestowed a certain wisdom upon me, my love of this video proves that alas, I am becoming more juvenile. sigh, or should I say plfffft!
#8.
Redneck Granny
This video had me running around for a week saying 'toodles' to anyone who would listen. Toodles!
#7.
I Was Robbed by Two Men
Next time I am walking alone at night in the big city and some guy tries to mug me, I'll be able to defend myself because all those years of doing the Jane Fonda Workout paid off.
#6.
Winnebego Man!
This may be the angriest man in the world. Let the expletives fly!
#5.
Squirrel Melts
Yet more proof that a hunk 'o' cheese and some mayo will make anything taste good. Notice that we don't actually see 'The Huntress' or anyone eating these things in the video…..hmmm.
#4.
The Library
A Japanese t.v. show where a group of 'students' torture each other and try not to make any noise in a public library. Of course there will probably be an American version soon with David Hasslehoff hosting it and the subtlety will be completely lost.
#3.
Gabelstafel fahrer
- fork-lift driver.
Here's one for L.M. This could be made into a sitcom called 'Oh that Klaus', or something like that. Warning: not for those afraid of fake blood, or forklifts. Perhaps this inspired the recent ads for the Ontario Workplace Safety and Insurance Board commercials, like this one or this or this.

Am I the only one who finds these hilarious?
#2.
Finnish Disco Lesson
Holy Crap! This man has the moves! You don't have to speak Finnish to understand that he is sendin' out the viibe.
#1.
My Lovely Horse
I love Father Ted, it is one of my all time favourite comedy shows. This is from an episode called 'A Song for Europe'. Father Ted and Dougal decide to enter the Eurovision contest and this is the obligatory video. I was so inspired that I bought a bass guitar and started a band called 'My Lovely Horse'. We only lasted two gigs.

That's all folks! Well actually, if this wasn't enough mindless entertainment for one day, you can always check in with my youtube page for a growing assortment of favourites.