Schwarz
---
View current page
...more recent posts
la singularidad de lo obvio - paper mill museum

sweet stairs! (more from jb's links)
[link] [add a comment]


Despite an ever-expanding estimate of the volume of the spill, relatively little oil washes ashore at first, and only a small portion ever will. Instead, trapped in the deep, the oil fouls the ocean's twilight and dark zones: the mesopelagic and the bathypelagic (bathos: deep). After April 20, the dumbwaiter rising through the waters of the Gulf of Mexico will be ascending an ocean fouled with a toxic broth of oil, methane, chemical dispersants, and drilling mud. The relatively small amounts of oil washing ashore, and the relief felt when the surface oil began to dissipate, hardly account for the devastation being wrought in the dark world beyond our sight.
via hyperion fb
W.A. Mozart - Adagio for Glass Armonica in C-Major, KV 617a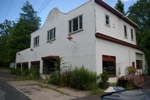 1400 Easton Rd, Kintnersville, PA – $375,000 July 21, 2010 by Joe Leone · Leave a Comment 5100 Sf Mixed Use Commercial Property in Durham Twp on busy Route 611. Three commercial storefronts on first floor. Storefront #1 consists of 1885 sf with Roll Up side door and formally used as antique store. Storefront #2 Consists of 600 sf currently vacant, Storefront #3 consists of 560 sf and is vacant. Second Floor consists of 1800 sf 3 BR apartment. Zoned PC-1. AS of Right Uses include Restaurant, Retail, Service Business, Financial Establishment, Veterinary Clinic, Auto Repair, Car Wash, Offices, Medical Offices, Motel / Hotel, Community Center, Commercial School, Manufacturing, Wholesale Business, Truck Terminal, Auto Sales & Nursery. Conditional Uses include Kennel, Mini Market, Amusement Hall, and Professional Studios. Special Exception Uses include Tavern & Adult Commercial Use. Located on Route 611 (Easton Rd) Property is adjacent to Delaware River Canal. Triangular shaped Site. Parcel is in 100 Year Flood Plain. Close to Routes 212, 412, I-78





1st look at 9/11 museum





Impruneta terracotta





The Boomerang or Skylark Formica pattern by Brooks Stevens in 1950 and updated by Raymond Loewy in 1954





Recycled Island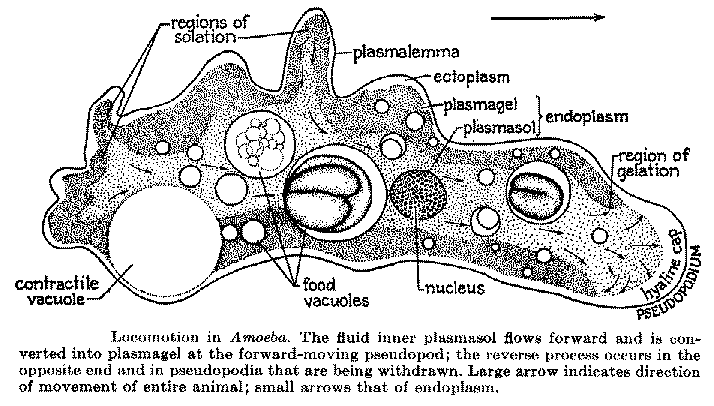 Calder asked Duchamp, "What should I call these things. " Duchamp replied, "Mobiles, " this was a French pun, which meant motive and motion. Jean Paul Sartre described the mobile as, " The mobile is a little private celebration, an object defined by its movement and having no other existence. A mobile does not suggest anything. It captures genuine living movements. Mobiles have no meaning, they are, that is all. " In Calder's early years as an artist, it seems he was systematic in his approach to "composing motions." Later, having perfected his technical methods, he became ever more inventive with his moving sculpture. The most engaging aspect of Calder's sculpture was its interaction with space. Mobiles participated in lively dialogues with their environs, reacting to air currents and human touch. The stabiles enfolded and incorporated spatial volume. As Calder put it: "I paint with shapes."

During this time, Calder fell under the spell of Leger, Duchamp, Arp, Klee, and Picasso. His greatest influence however was Miro who was a direct inspiration for many of the shapes that he used. Miro's biomorphic motif survived in Calder's art until the end of his life. Calder's sculpture was the perfect marriage of abstraction and movement. Einstein once visited a Calder show and stood transfixed for forty minutes in front of a work called Universe. By 1937, Calder was thinking of making monumental public sculptures of his works. He refused to call his work art, "I call them objects, that way no one can come along and say, these aren't sculptures, it washes my hands of having to define them."
Biomorphism is an art movement that began in the 20th century.

The term was first used in 1936, by Alfred H. Barr, Jr. Biomorphist art focuses on the power of natural life and uses organic shapes, with shapeless and vaguely spherical hints of the forms of biology. Biomorphism has connections with Surrealism and Art Nouveau.





jens risom amoeba coffee table 1941





noguchi
There was the time I went to Hawaii in 1939 to do an advertisement (with Georgia O'Keefe and Pierre Roy). As a result of this I had met Robsjohn Gibbings, the furniture designer, who had asked me to do a coffee table for him. ( I had already done a table for Conger Goodyear). I designed a small model in plastic and heard no further before I went west.

While interned in Poston I was surprised to see a variation of this published as a Gibbings advertisement. When, on my return I remonstrated, he said anybody could make a three-legged table. In revenge, I made my own variant of my own table, articulated as the Goodyear Table, but reduced to rudiments. It illustrated an article by George Nelson called 'How to Make a Table'. This is the Coffee Table that was later sold in such quantity by the Herman Miller Furniture Company.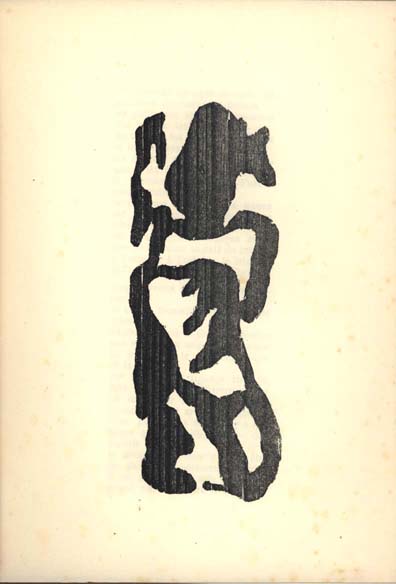 In 1915 Arp was commissioned to decorate the interior walls of a theosophical institute in Paris. He cut large paper shapes in a variety of colors and covered the walls with these "lyrical abstractions," as Richter called them. In 1916 these paper shapes evolved into amoeba-like wood reliefs which Arp painted in various colors, cut rounded holes into, superimposed in several layers, and hung on walls. Although given names suggesting representational images, few of these sculptures were anything but abstract flights of fancy. Speaking of Arp's sculpture, Robert Melville wrote in Arp that many of Arp's works could "be described as the relief maps of a poetic cosmogony: they appear to relate to Arp's avowed interest in the Pre-Socratic philosophers, and in particular to their speculations upon the originative material of things and the coherence of the natural world." Thomas B. Hess, writing in ARTNews, found that Arp's sculpture exhibited a kind of mysticism set off by his "balancing force, wit. It combines with all his philosophies to set up an equilibrium and tension of form and content."
like a broken pediment

"Ms. MacLear said that Johnson was known for weak drawing skills. He had a "high-concept" sketching style, she said. "





enid collins of texas - bejeweled wooden handbags





farm security admin color images of the effect of the depression on rural america





image page 8

Id: PA3501 PENNSYLVANIA Bucks
Camp Dormitory No. 1
City: PIPERSVILLE VIC.
Address: Old Easton Rd. at Tohickon Creek
HABS code: PA-6207-A (WASO)
SECONDARY NAMES: (No. assigned WASO 6-20-96 Brian C.)
ASSOCIATED NAMES: Kahn,Louis I.,architect
DATES COMPLETED: c1947
NOTES: HABS/HAER: 1996 Peterson Prize.
DOCUMENTATION: Drawings: 6 Photos: 8 Photo Caption pages: 1, drawings,
Written data
Location: HABS/HAER


brynmawr edu



'Architecture of the Sun: Los Angeles Modernism 1900-1970' Thomas S. Hines fleshes out the heroes of L.A. architecture with a smart look at their most important buildings.





the new farewell mills gatsch hyperbolic-paraboloid roofed snack stand at lk tbh.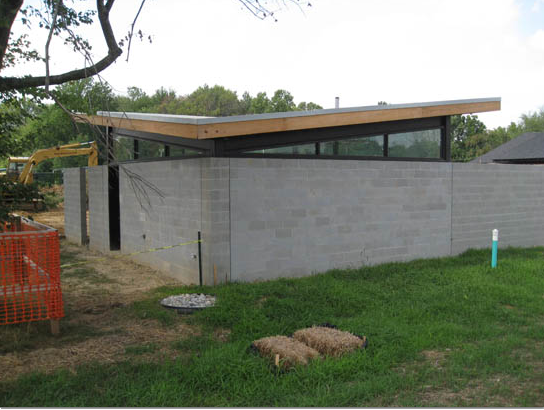 Its walls are made from concrete block the color of wet cardboard, and the mortar that holds them together seems to have been squeezed straight from a tube. You won't see a single window when you arrive at the Trenton Bath House, never mind a conventional front door.

The New Jersey summer camp that commissioned this little pool house from Philadelphia's Louis Kahn didn't think much of the results. Kahn finished the building in the scorching summer of 1955, and was immediately fired from the project. Then, the European and Japanese tourists started showing up.

The spartan pool building that Kahn created for the Trenton Jewish Community Center isn't the sort of architecture you fall in love with at first sight. It's too plain and too cerebral, especially in an age when judgments are often made from photographic eye candy. The Trenton Bath House is a building that hides its wisdom in cool, shadowy corners, and is best experienced in person.
the bathhouse was featured at its most dilapidated state in the L Kahn 2003 documentary
my architect
made by kahns son. its a corker! glad the reno is finally complete.
this is a little disconcerting: "The architects also contributed one of the missing pieces that Kahn didn't get to design properly: a snack bar. Similarly modest, its walls are built from concrete block, but of a newer vintage. Its cedar roof flutters up like a butterfly wing, in contrast to Kahn's downward pitch."
video tour
the bath house home
page
the
other bath house home
page
notes on anvil! the story of anvil

although the film reads sweetly natural bordering on naive, i suspect the (spoiler alert) victorious ending was in place from the start with the emotional ups and downs leading up merely allowed to play out. that is, its all a tactical career intervention by the films producer/director (hollywood insider and original uk uber-fan) sacha gervasi. thus a career resurrected an injustice corrected. for instance: the rock star interviews, the lawyer in prauge, the influential japanese fan, the record producer signing on (for a fee) and finally the huge show in japan all results of the director making key phone calls. "hey, its sacha gervasi. i'm doing a documentary on anvil ...blah, blah, blah and we really need you on board." still, its a worthwhile film and a good watch (you laugh, you cringe, you cry). and its nice to see an injustice, if not fully corrected, at least nudged in the right direction. a quick check of their website indicates two festival bookings in the next couple of months. ImI ImI





nyc newspaper quoting government report gives sunny out look on oil spill damage