finally after living here 6 years I made it to Hà VL, a full 12 minutes from my warehouse, one of the best dishes ever in Portland today...
Chicken Curry Noodle Soup
Bún Cari Gà
Shredded chicken, potatoes, coconut cream, lemongrass, with vermicelli noodles in yellow curry chicken broth
Brother and I had a little Festivus: the Airing of Grievances. It was amicable. But there's a long way to go. He still reacts very badly to criticism, and still does lots of dumbass things. Apparently I'm "solving problems that don't exist."

Read the rest of this post...


BYGGYZ, sandwiches, Wednesday! 12 - 4pm - as per Rachael's fb post
Despite the lure of easy profit, Davis and his business partner, David Dolginow, have never tried to capitalize on the lucrative sweet-cider trend. Instead, they've embarked on a far more ambitious—if not quixotic—quest for perfection. Their goal with Shacksbury, and in particular with the company's offshoot, the Lost Apple Project, is essentially to bring America's greatest apples back from the dead, scouring Vermont roadsides and pastures for forgotten strains that once lined the roads and property lines of Colonial New England.
not sure im ready for the ken burns vietnam experience which started airing on pbs last night. jesus, nearly 20 fucking hours. my dvr is gonna take a hit.
medic!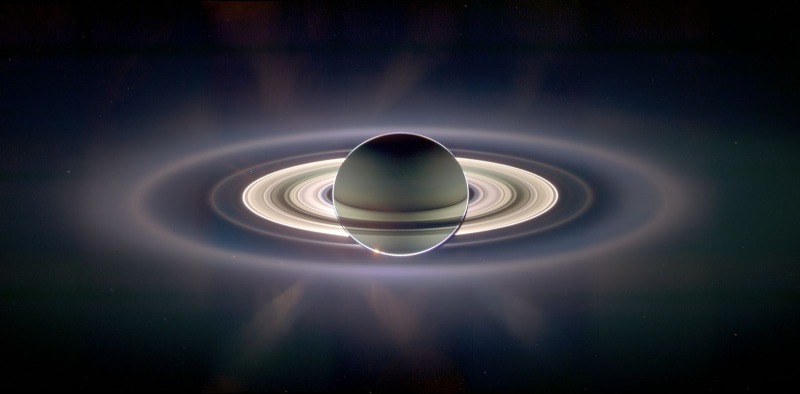 Selected pages from the Spätgotisches Musterbuch des Stephan Schriber, a manuscript which appears to be some kind of sketchbook, belonging to a 15th century monk working in South-West Germany, where ideas and layouts for illuminated manuscripts were tried out and skills developed.

Good evening. For Expo Chicago, Gagosian Gallery has put together the darkest, most cohesive group show I've ever seen in an art fair booth. (I'm told it was assembled by Andy Avini, a Gagosian director who is also an artist, which makes sense—it seems the product of an artist's eye.) One of two entrances takes you past a tough trio of works: Cady Noland's Mirror Device (1987) comprises a mirror with a metal bar mounted in front of it, from which descend a pistol and handcuffs; the mirror reflects the adjacent silver John Chamberlain crushed car parts sculpture, Women's Voices (2005). Kitty-corner is a black Andy Warhol Electric Chair.


continued in comments...
RIP HARRY DEAN STANTON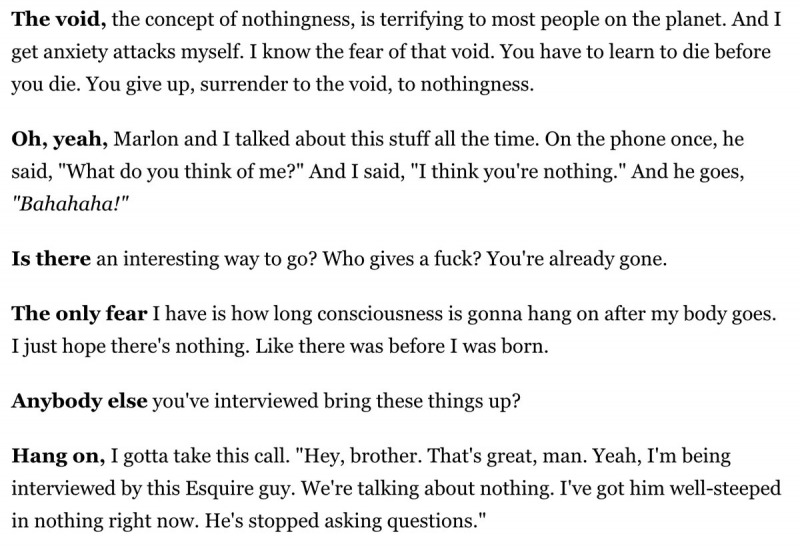 lot of positive reviews for hbos The Deuce. premieres tonight.
Summary: The drama created by George Pelecanos and David Simon see the rise of the porn industry in New York City during the 1970s-80s through the eyes of twin nightclub owners Vincent and Frankie Martino (both played by James Franco), college student Abigail "Abby" Parker (Margarita Levieva), Times Square prostitute Eileen Merrell (Maggie Gyllenhaal), a pimp named Larry Brown (Gbenga Akinna), Vincent and Frankie Martino's brother-in-law Chris Bauer (Bobby Dwyer) and a bartender named Paul Hendrickson (Chris Coy).
womens final w/two americans not named williams starting soon on espn.
648 E. 11th 1983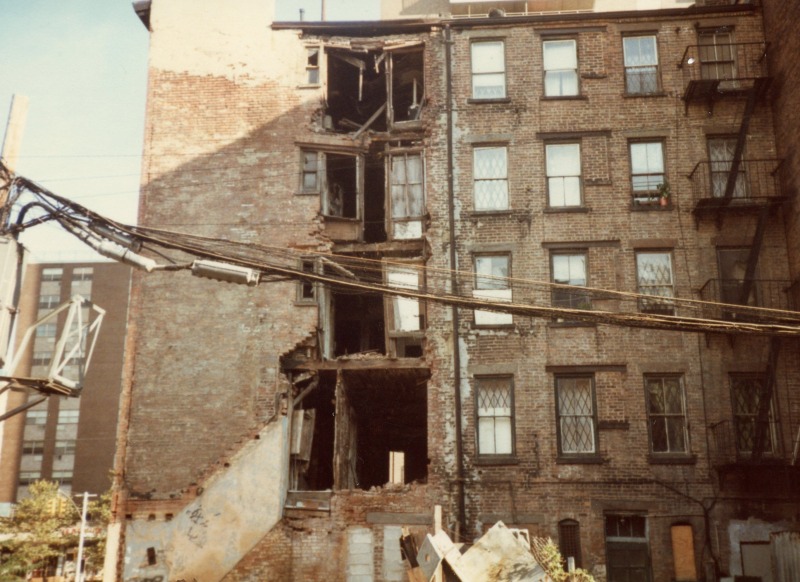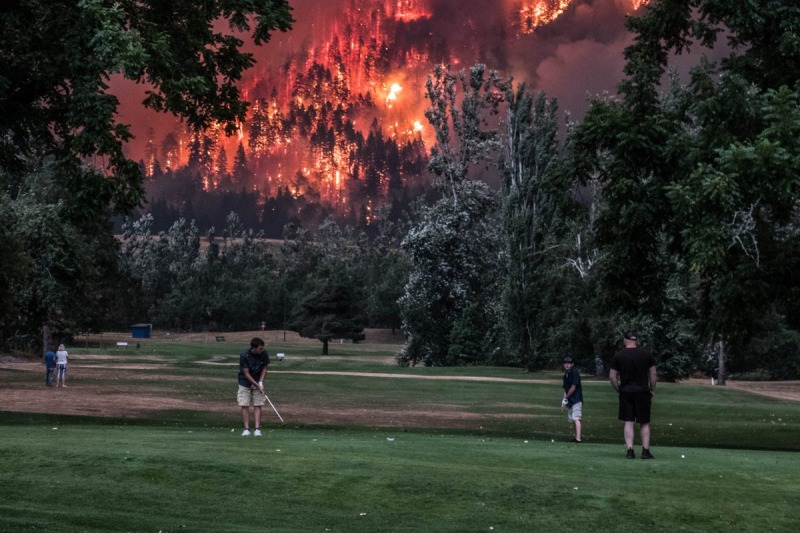 any pdx folks know of The Rockin Crab ? just read a pos fb review from a PDX local
Tusk in PDX is spectaculicious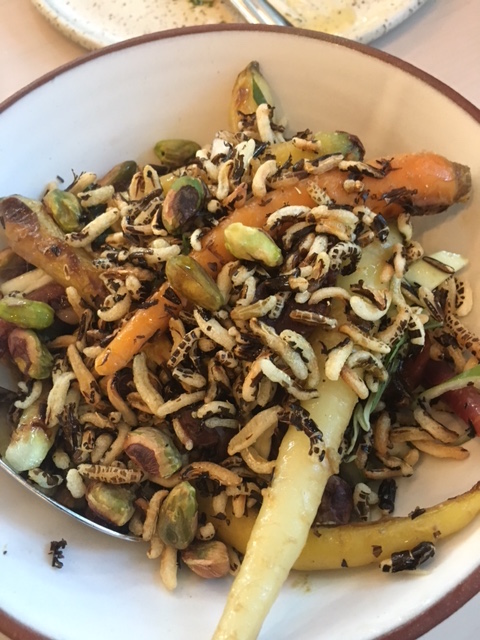 just started Better Things. pretty good!
female tennis players hits every forehand with a slice. crazy.
Tim Cook 2020? Just putting it down here where it will be forgotten when I'm wrong, but in the off chance that my sudden crystal clear message from the future is correct I'll be able to point to how ahead of the curve I was.
erroll morris doc on lsd & the cia
A couple weeks ago my iPhone stopped charging. From researching on line it seemed like Apple will not fix the charging port (or if they would it would be very expensive.) So I called CellSavers which is an independent company I had read great reviews of online. They have a fleet of technicians and if you are in a covered area they come to you. A very nice young man came to the apartment a couple hours after I submitted my request. He opened the phone and replaced the charging port. It works perfectly now. Cost me $79 dollars and I wouldn't have had to pay if he couldn't fix it. Really seems like a great deal to me. I guess opening the phone voids the warranty, but I'm not under warranty anymore so that didn't matter.
The company has now rebranded as Puls. I would definitely recommend them.