Name that fim for 1000 lovevibes, above, year clue - 200, producer clue -300, stars - 100 per
The oldest public collection of radical history completed a digital archive of over 2,000 posters. The Joseph A. Labadie Collection at the University of Michigan Library announced this month that its posters on anarchism, civil liberties, feminism, labor, and other political movements are online for the first time.
This is the 100th anniversary of my Mother's birth.
I didn't write a lot about her, but here is the eulogy I wrote for her. I don't think I shared it at the time.
She died in 2007. She left her body to medical research, and didn't give us any funerary directions. The next year my sister and I gathered with my Mother's three sisters and our cousins for a remembrance. I opened and closed it with songs from records that I knew she liked because she bought them twice; first on vinyl, then CD.
Here she is in 1944, with her sisters (by age) left to right: Mom (Elizabeth,) Margaret (Peggy,) Virginia, Isabel.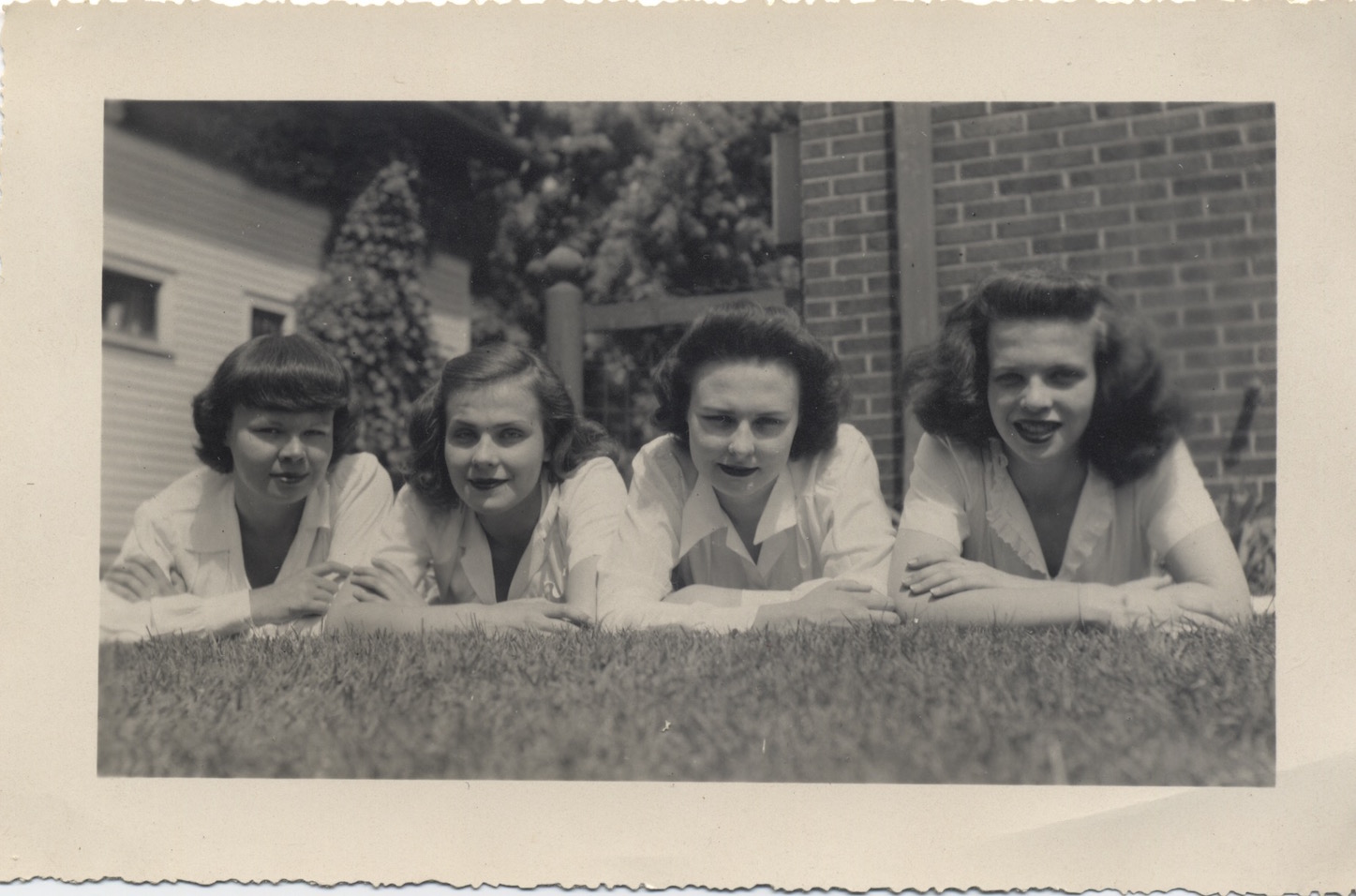 36 new show intros from 1979
was chatting up the woman who does some painting/wall repairs around the buildings the last few years. i have always championed her since the other idiot who does the repairs can be such a pain in the ass. she was painting outside the front door as i was coming in and ive been plotting to ask the landlord for a days work patching and painting especially as all the work in the building opened up some fresh cracks.
its all very friendly chit chat until i ask "the question" which going in was hoping was perfunctory. but nope. she has not got vaccinated. so it quickly went down hill since any response is going to be defensive. i tried to suss out a rationale which essentially was i need more proof and i have a strong immune system and am not likely to get very sick and it only reduces the degree of sickness anyway. normally id pivot to some notion of collective good but i could tell she wasnt enjoying being put on the spot, but i couldnt help twist the knife a bit at the end by suggesting i thought she had more sense than ricky, the other handyman, who also wont get the shot and danced around his answer in even more ridiculous fashion. he more agressively claimed he studied physics so he is really a scientist and know things.
so, so much for my everyman bonhomie. now i dont know if id even want her up here, but rest assured ive made future encounters akward if not unconfortable for the foreseeable future. so essentially just she is just like everyone else.
when i first saw the stills i thought this was an ad pretending to be a movie.
still havent made it beyond the skateboarding and the surfing yet. but must have been some exciting race because saw a number of tweets just now. assumed we won but apparently second is ok now. not the america i know. thought this was a replay but no. saved me some time though.