At a farm stand near us in CT they keep a list of all birds seen on the farm on a blackboard. Nice idea. Thought Alex would enjoy it.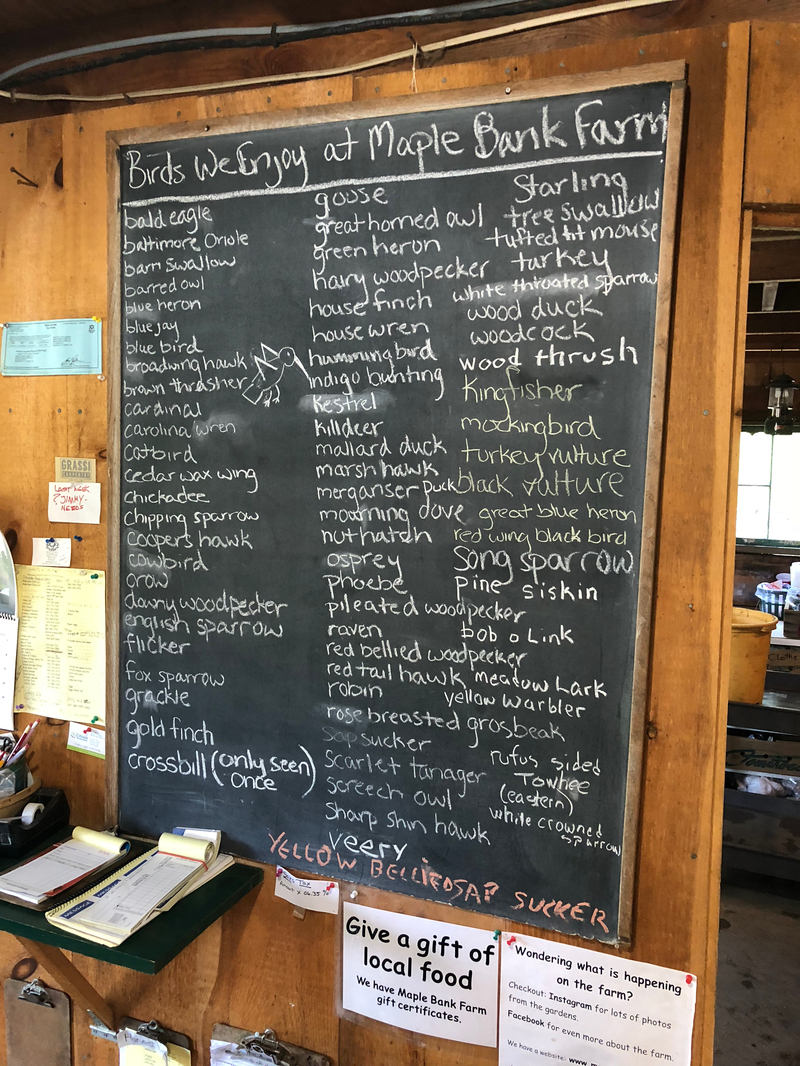 dont know whats worse -- that my parents brought me to this when i was 9 or that they made me endure it.
burt reynolds, the end.
that anonymous op-ed the times published today is sumpin'. i, for one, am ready to follow john mccains lead and unite as one country behind an increased military budget and tax cuts for the rich just as soon as i mend my nike socks that i cut up in a pique. also, have a pair of tickets to the new yorker festival. now that bannon has been removed from the pogrom i just dont see the point. who wants to listen to judd apatow drone on about garry shandling for another four hours?
Eva Hesse documentary on PBS American Masters
Chez P. last week......so many tasty things, my main below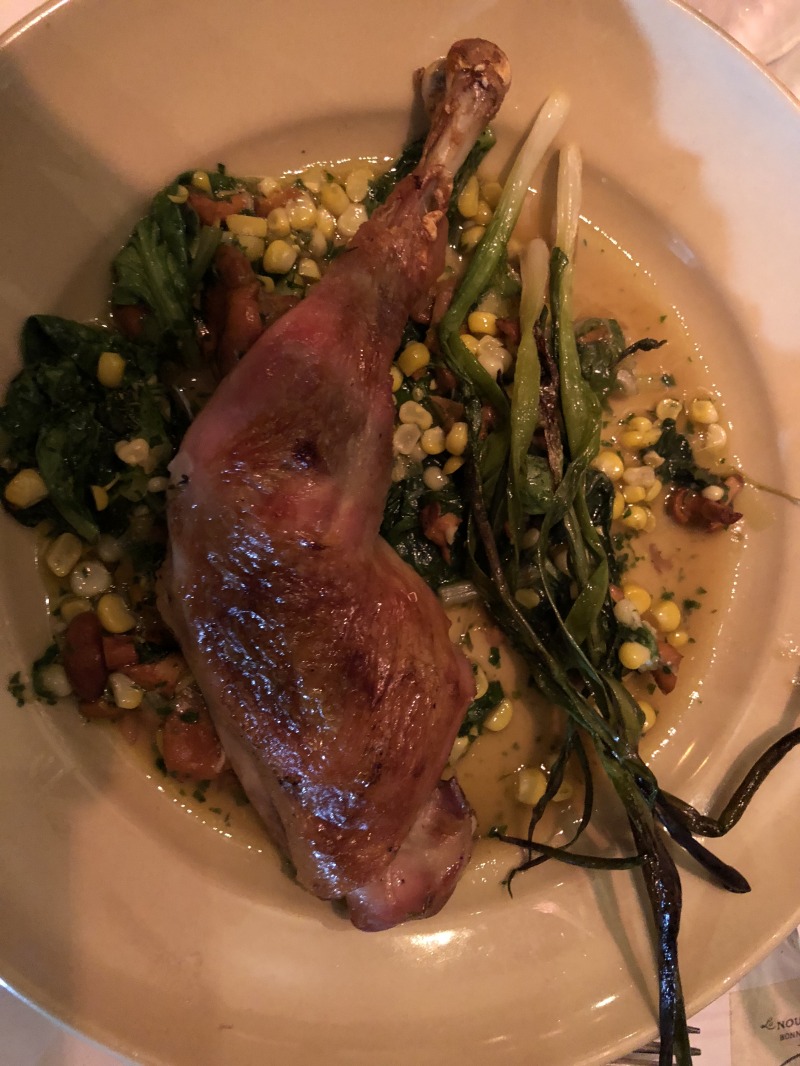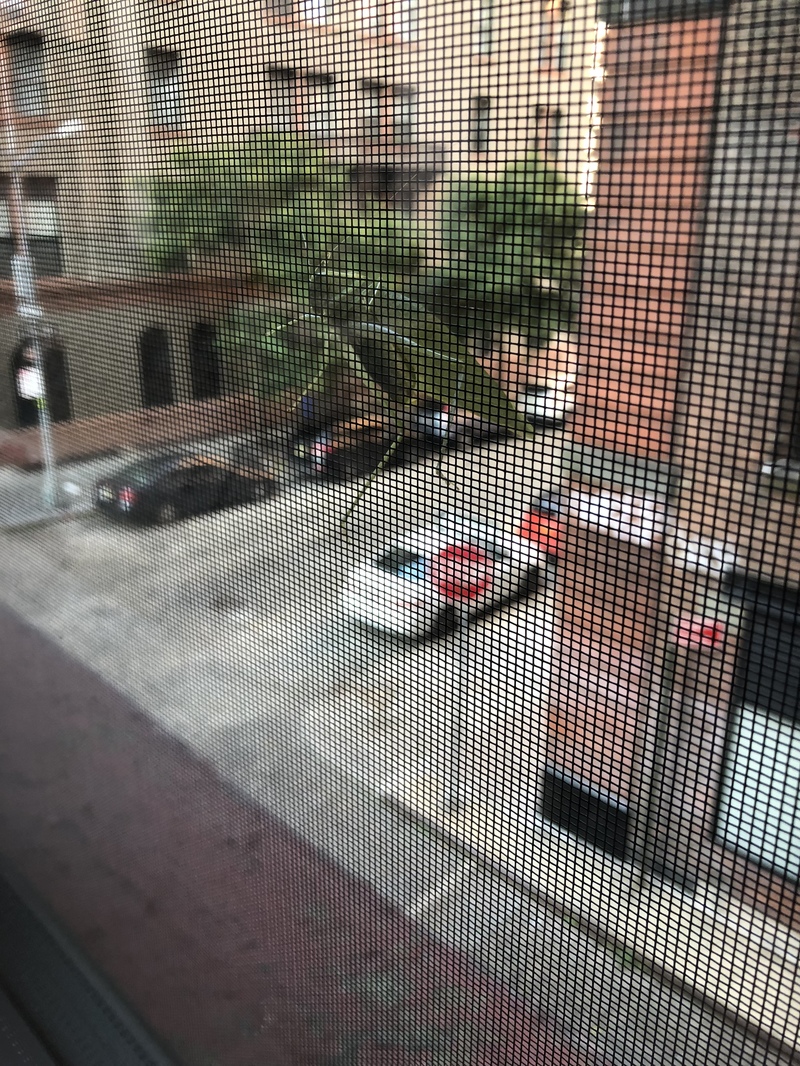 Giant bugs marching down Jay Street. Run for your lives!!!
"Let's be clear about this before any nonsense starts. M6.2 quake just now offshore Oregon is not related to the Pacific "Ring of Fire", nor does it indicate a sudden activity increase. The quake is caused by horizontal transform faulting out in the Pacific -not a subduction event"
Mushrooms we found in the front yard today.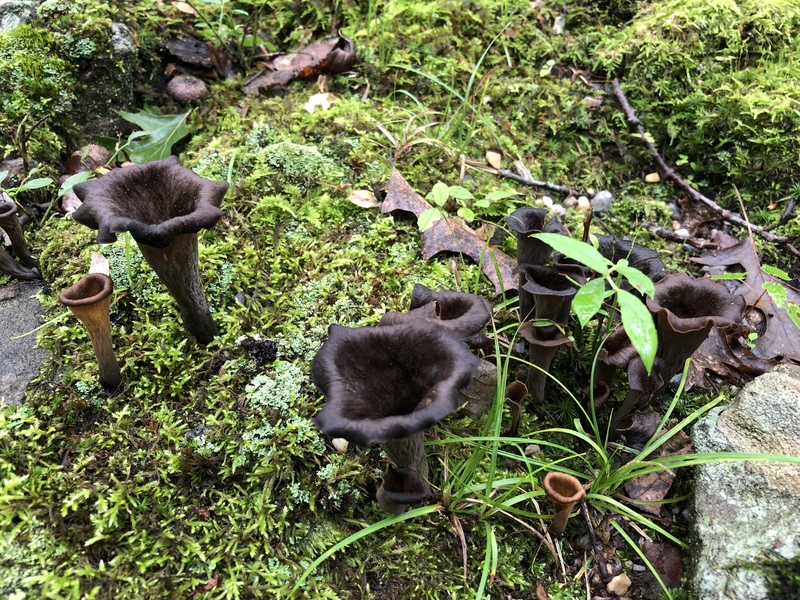 wasnt a lot of buzz around hbo's succession early on but it has picked up steam as its gone along. the finale just aired yesterday. think i still have three on my plate. theres much palace intrigue regarding the business that somewhat mirrors the murdoch empire but its more a family drama albeit one about the super rich replete with an overbearing patriarch and a bunch of damaged kids trailing in his wake.
and hbo doubled down on wealthy fucked up family dynamics as the lead in is sharp objects with amy adams as the deeply damaged child and patricia clarkson as the impossibly passive aggressive matriarch and leading citizen of a small town in southern missouri.
both are worth watching though i wouldnt recommend watching them in succession.
sports world is abuzz. tiger woods is only 4 strokes back on the final day of the british open. he hasnt won a major since 2008. odds are at 14 to 1. spieth with 3 majors at 24 and defending champion is tied for 1st at -9.
not really watching but isner ( 6'8" big serve but not much else) is battling his south african doppelganger in the 5th set semifinal at wimbledon. currently 19-19 as they have no tiebreaker in the final set.
In his seminal 1981 study of the sport, "The Soccer Tribe," the zoologist Desmond Morris included the gesture in his catalog of 12 player reactions to defeat. He noted its function of self-comfort, which he described as "a form of auto-contact, a widespread device used when the individual feels in need of a reassuring embrace, but has no one immediately available to offer one." It's seen among nonhuman primates as well.
Still expensive, but this $270 deal for a very decent vitamix (which I have lusted after for years) is the best price I've ever seen. Refurbished, but comes with full warranty. I know there are some Ninja fans here, and this price still doesn't come close, but having just got the vitamix I can say that it is everything I had hoped for. Amazing machine.
Estadio DC was fun!! Suitcase Gin selection ran us over budget, top one $18 but magical....
While accented with fruit and sugar to a high degree on some dishes, we loved The Dabney DC......