kind of put the world cup out of my mind since the unfortunate events on tuesday. but here we are in the quarterfinals with france v. germany on now and columbia v. brasil later. somehow i think germany will get through though i guess im rooting for france. note to american uniform makers: that is a much better red, white and blue look.
as for the later game, i guess im all in on columbia though i have no problem with brasil continuing on. they must have a transcendent game in them at some point in this tournament despite an underwhelming striker who goes by the singular "fred".
aaaaand germany goes up 1-0.
welcome to post world cup soccer!
not all of these reports pan out but this one seems pretty confident that everybodys favorite vampire will be joining the team i have a rooting interest for once his suspension is lifted. suarez will join messi and neymar on barcelonas front line. theres no assurance that they will mesh (as messi and neymar last season did not necessarily bring out the best in each other) but "on paper" it is a scary proposition.
st marks bookstore out of astor, pierogies store closes on first ave., bereket shuttered.
Tim howard is the best player we have. Is it true he has turrets?
france and germany up today facing the only two teams remaining with longer odds than the us of progressing, nigeria and algeria respectively. lets hope the big upset is kept on ice until tomorrow.
anybody catch the leftovers premiere on hbo last night? a small town in the southwest deals with the aftermath of a world wide rapture-like experience. its full of cult-y weirdoes and latter day messiahs. its a co-adaptation between the author of the source material, tom perotta, and damon lindelof of lost infamy, which is a shadow that the show will fall under. already it seems that the central mystery of what happened will never be answered which is sure to frustrate if that is your expectation.
i wasnt completely smitten but it seems like an interesting enough concept to see where its headed if only to be told later that it is ultimately a family drama riven with symbolic intent.
more importantly i just read that the angsty daughter from the family at the center of the drama is andie mcdowell's daughter. upon verifying this fact i came upon this photo verifying that andie mcdowell's genes are well cared for heading into the future. hopefully whoever delivered the xy chromosome brought along some acting ability to add to the mix.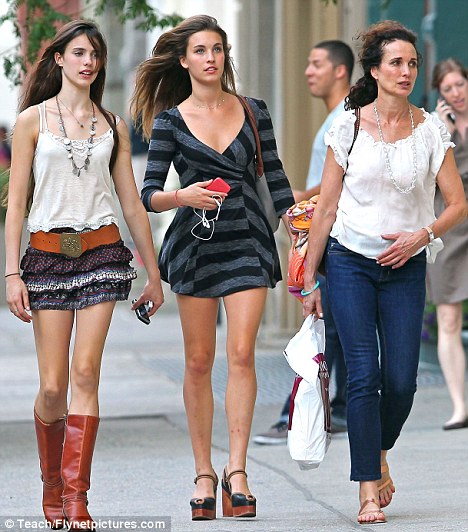 if only he could appreciate the irony:
they just threw up scaffolding in the building next door which has shrouded my kitchen in a pall for the unforeseeable future. my only solace is knowing my topless morning perambulations will afford them far less than the cheapest of thrills unless hairy and pauchy is their idea of an adonis.
OMG baby loons are cute (and tiny) scroll through
if you had asked me if i knew anyone that would deliver a ted talk (even one aimed at youths) i would have been hard pressed to name anyone. not that the world doesnt want to hear what all of you have to say. but it has happened or i can only assume it has as it is in spanish and "tedtalk" may mean something else entirely in that language. maybe they were talking about world cup highlights, ya know, the important stuff. this is my friend from puerto rico, at least ill claim she is my friend, though i havent spoken to her in a number of years, as i still am on the mailing list for her business.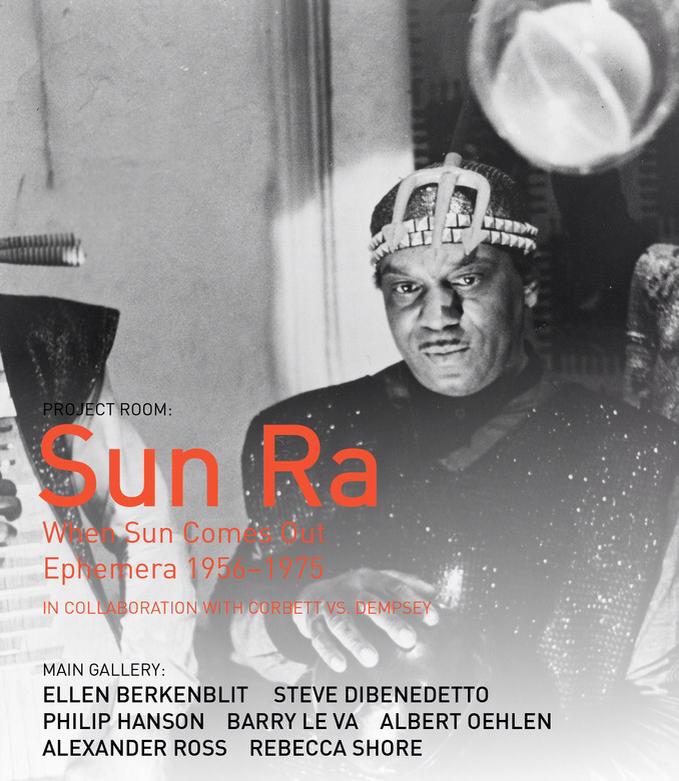 Found this WaPo story, from 2007, buried in a long comment thread:
Even in a country gripped by daily bloodshed, the possibility of a catastrophic failure of the Mosul Dam has alarmed American officials, who have concluded that it could lead to as many as 500,000 civilian deaths by drowning Mosul under 65 feet of water and parts of Baghdad under 15 feet, said Abdulkhalik Thanoon Ayoub, the dam manager. "The Mosul dam is judged to have an unacceptable annual failure probability," in the dry wording of an Army Corps of Engineers draft report.
Haven't seen any mention of it anywhere else. If the described scenario is correct (both in ease of destroying the dam and the size of the resulting catastrophe,) it would seem like an easy way for ISIS to keep at bay any attempt to get them out of Mosul. Just wire up the dam and say "If you come for us, and we need to retreat, we will blow it up."
the big game today at noon. i expect to be despondent by 12:05 and then i will turn on the tv and start watching the game. i already have a headache so im confident i can make this happen.
in other good news, the field is supposed to be drenched from torrential rains. not sure who that could ultimately help. also, in the other game ghana has some turmoil on their side as one of its better players had it out with the coach and was sent home. and another top player is suspended due to yellow card accumulation. so a weakened side might help tip the balance in favor of portugal and as we recall a portugal win means the us advance automatically.
the final set of matches has belgium (already through) v. south korea and algeria v. russia. algeria is in the best position to advance with three points going into the match while south korea and russia have one. i havent seen alot of these teams but lets just hope that the us and algeria advance along with germany and belgium as the odds would suggest.
also, suarez was banned from soccer for four months including his club soccer in england. he plays for liverpool (at the moment). i believe they might say that throws a spanner in the works, or more likely, something far less tame. didnt know fifa had the authority outside of the international events but outside of liverpool and uruguay he will have few supporters crying foul.
argentina just need to draw against nigeria to secure the top of their group while nigeria on four points would appreciate if bosnia knocked off iran who have a chance to advance should nigeria lose and they win. after that comes down to goal differential. argentina could use a solid victory going into the next round as they have yet to impress beyond a couple of game savers from messi.
late games have france v. ecuador and the swiss v. honduras. france have not yet advanced on six points but they have a considerable goal differential buffer so only a massive defeat coupled with a huge win by the swiss will keep them out. so switzerland have the advantage in their present tie at three points with ecuador as they have the easier match with honduras. though ecuador will advance on goals if they both tie in their matches today.
likely outcome then is that argentina, nigeria, france and switzerland advance.
the big early match today at noon is uruguay v. italy. italy advances with a tie or a win as each team has three points but they lead in goal differential. england plays costa rica in the other early match. costa rica would like to maintain top position in their group so they still have something to play for.
group c leading columbia who have already advanced play japan while greece and ivory coast face off in the other late afternoon match. a number of permutations exist for the final spot but the only certainty is that ivory coast advance with a victory as they have three points while japan and greece only have one.
Have you ever seen Dallas from a DC-9 at night?
final matches of the group stage begin today. all teams in each group play simultaneously to avoid any advantage. in group b at noon spain and austrailia play for pride while netherlands and chile face off for the top spot in group. the winner avoids playing the top team in their opposing group in the next round, in this case group a. brasil with a win against cameroon will take the top slot in group a unless mexico score an inordinate amount of goals while defeating croatia. mexico can also advance with a tie while croatia need an outright win to knock mexico out. those games begin at 4pm.
Pierre Soulages
ultra-black paintings